WISDOM
is a key to wealth,
health, and happiness
More valuable than knowledge, wisdom is gained by learning from the past to find solutions in the present. By examining the words of presidents, philosophers, billionaires, and thought leaders, any person can bridge the gap between where they are and where they are meant to be.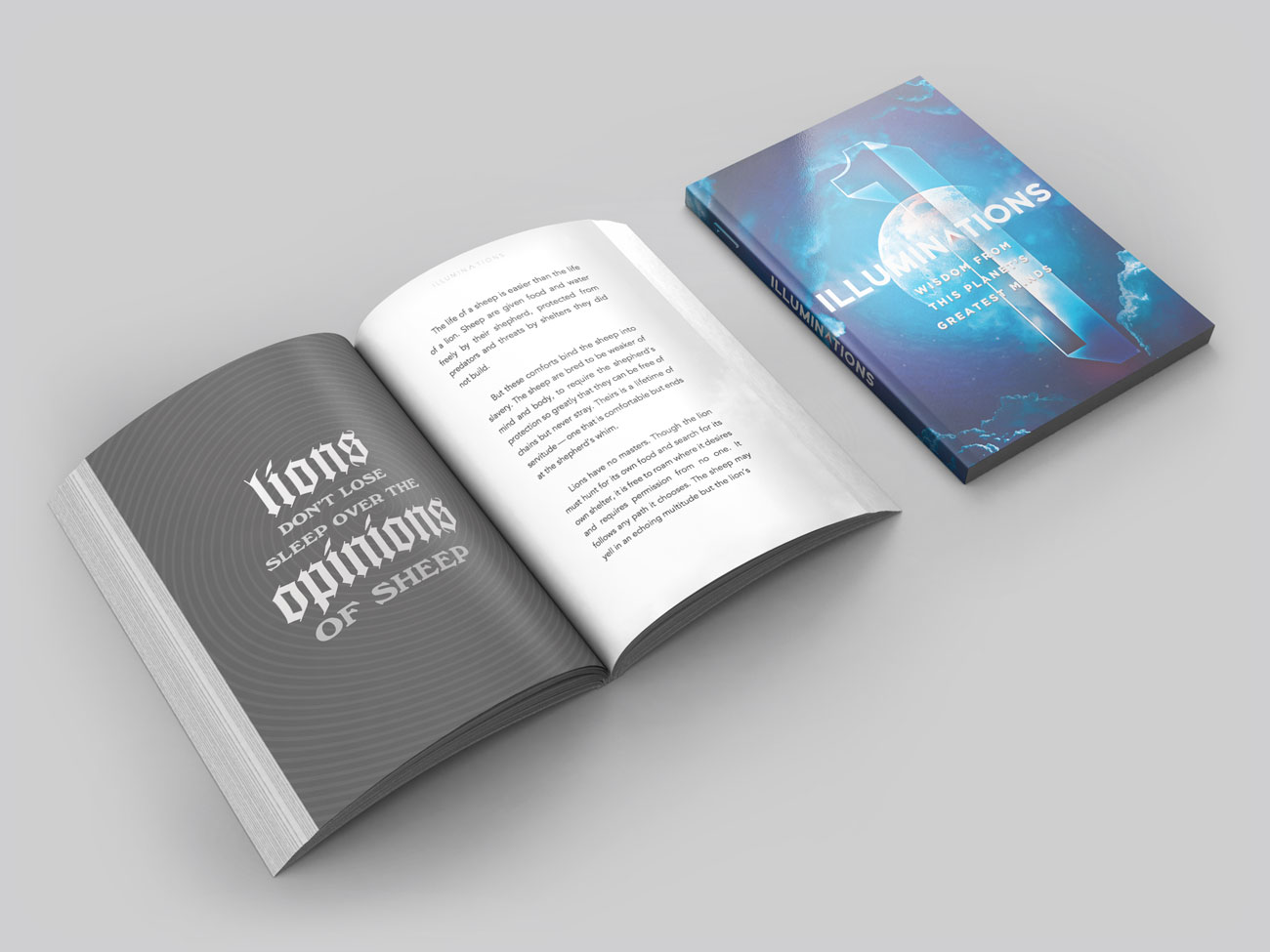 Divided into ten easy-to-read sections, Illuminations exposes secrets of prosperity found in the words and teachings of this planet's greatest minds, including Steve Jobs, Abraham Lincoln, Albert Einstein, J.K. Rowling, Epicurus, Mahatma Gandhi, and dozens more.
Readers will discover eternal truths about:
Power & Leadership
Love & Relationships
Wealth & Success
Fame & Prestige
Knowledge & Wisdom
Choices & Decisions
Hardships & Bravery
Science & Belief
Health & Healing
Life & Death
A GUIDE TO
LIFE'S MAZES
Read samples of the Illuminations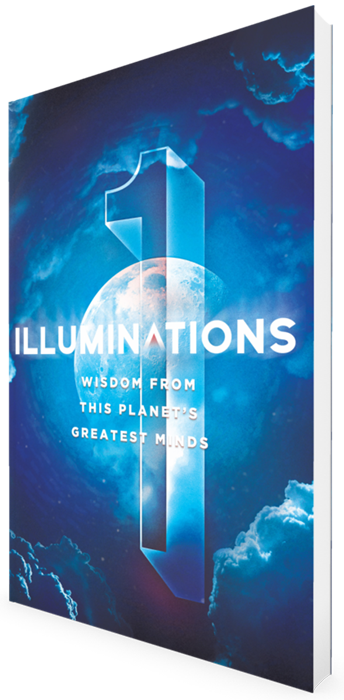 All proceeds from Illuminations go to the designers, illustrators,
editors, printers, and delivery agents involved in its production.