The Illuminati congratulates Mr. and Mrs. Rothschild (née Nicky Hilton) on their July 10, 2015, wedding day.
Read our public letter and transcription below.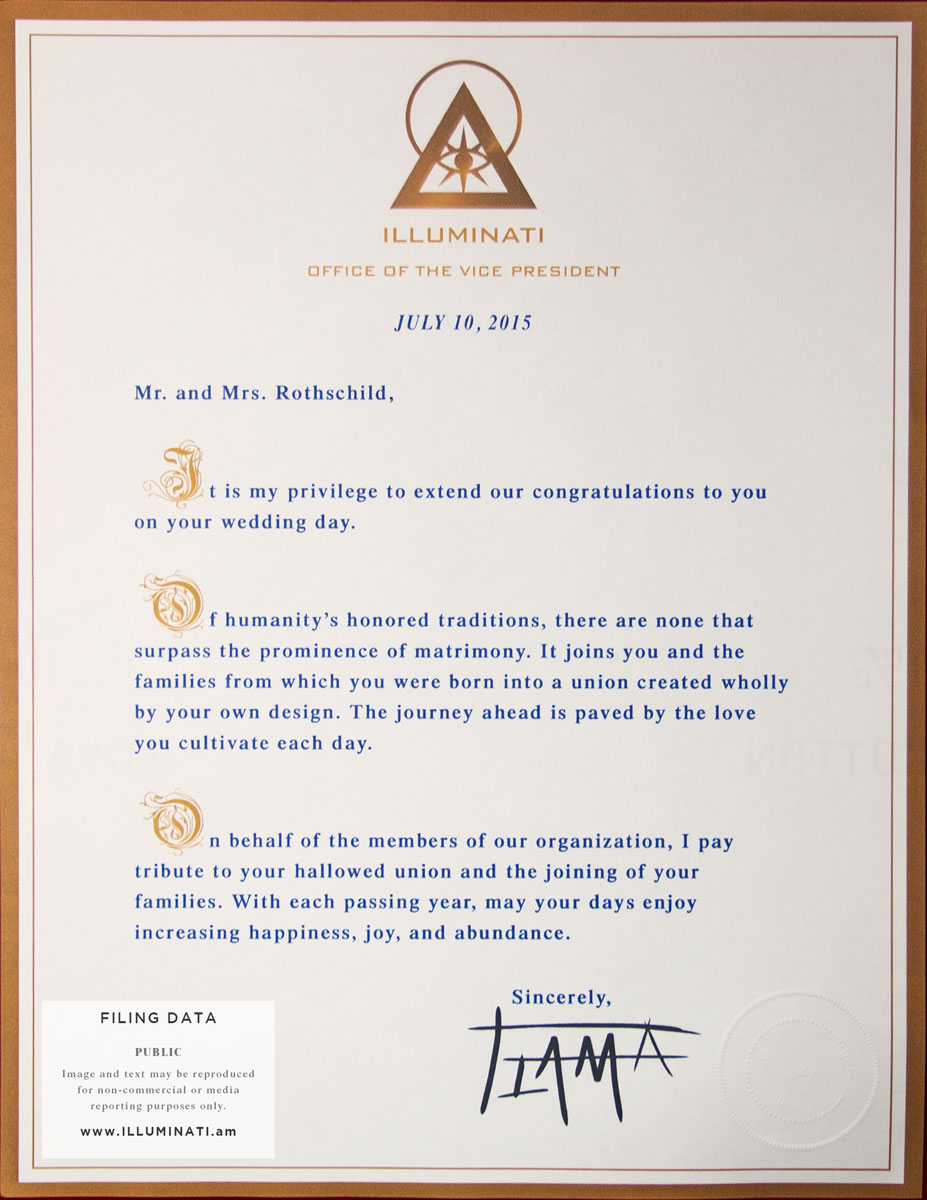 May be reproduced for non-commercial or media reporting purposes only.
Transcription
Mr. and Mrs. Rothschild,
It is my privilege to extend our congratulations to you on your wedding day.
Of humanity's honored traditions, there are none that surpass the prominence of matrimony. It joins you and the families from which you were born into a union created wholly by your own design. The journey ahead is paved by the love you cultivate each day.
On behalf of the members of our organization, I pay tribute to your hallowed union and the joining of your families. With each passing year, may your days enjoy increasing happiness, joy, and abundance.