The Illuminati extends our condolences to Justice Scalia's family and hopes to address recent rumors regarding our organization. Read our public letter and transcription below.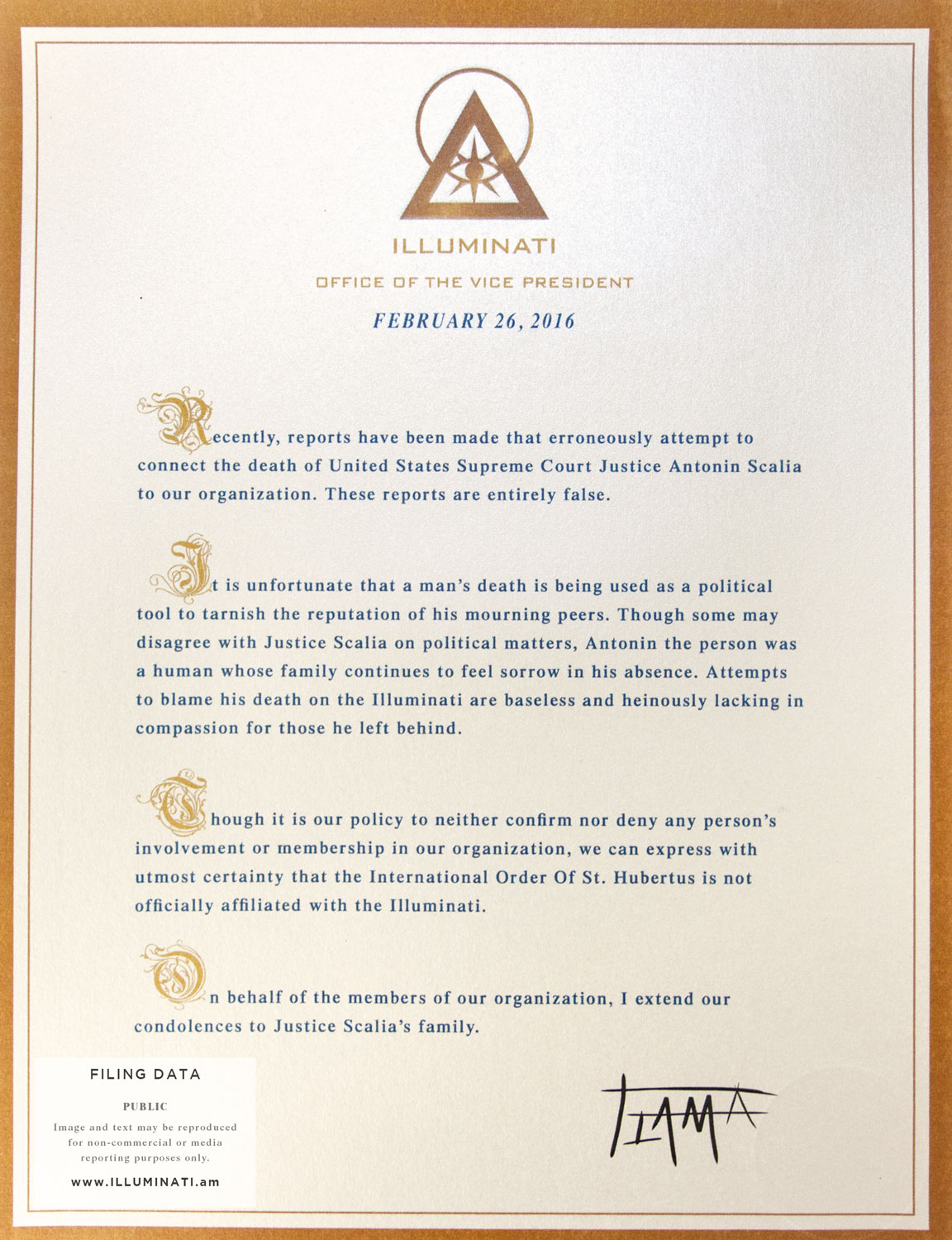 May be reproduced for non-commercial or media reporting purposes only.
Transcription
Recently, reports have been made that erroneously attempt to connect the death of United States Supreme Court Justice Antonin Scalia to our organization. These reports are entirely false.
It is unfortunate that a man's death is being used as a political tool to tarnish the reputation of his mourning peers. Though some may disagree with Justice Scalia on political matters, Antonin the person was a human whose family continues to feel sorrow in his absence. Attempts to blame his death on the Illuminati are baseless and heinously lacking in compassion for those he left behind.
Though it is our policy to neither confirm nor deny any person's involvement or membership in our organization, we can express with utmost certainty that the International Order Of St. Hubertus is not officially affiliated with the Illuminati.
On behalf of the members of our organization, I extend our condolences to Justice Scalia's family.