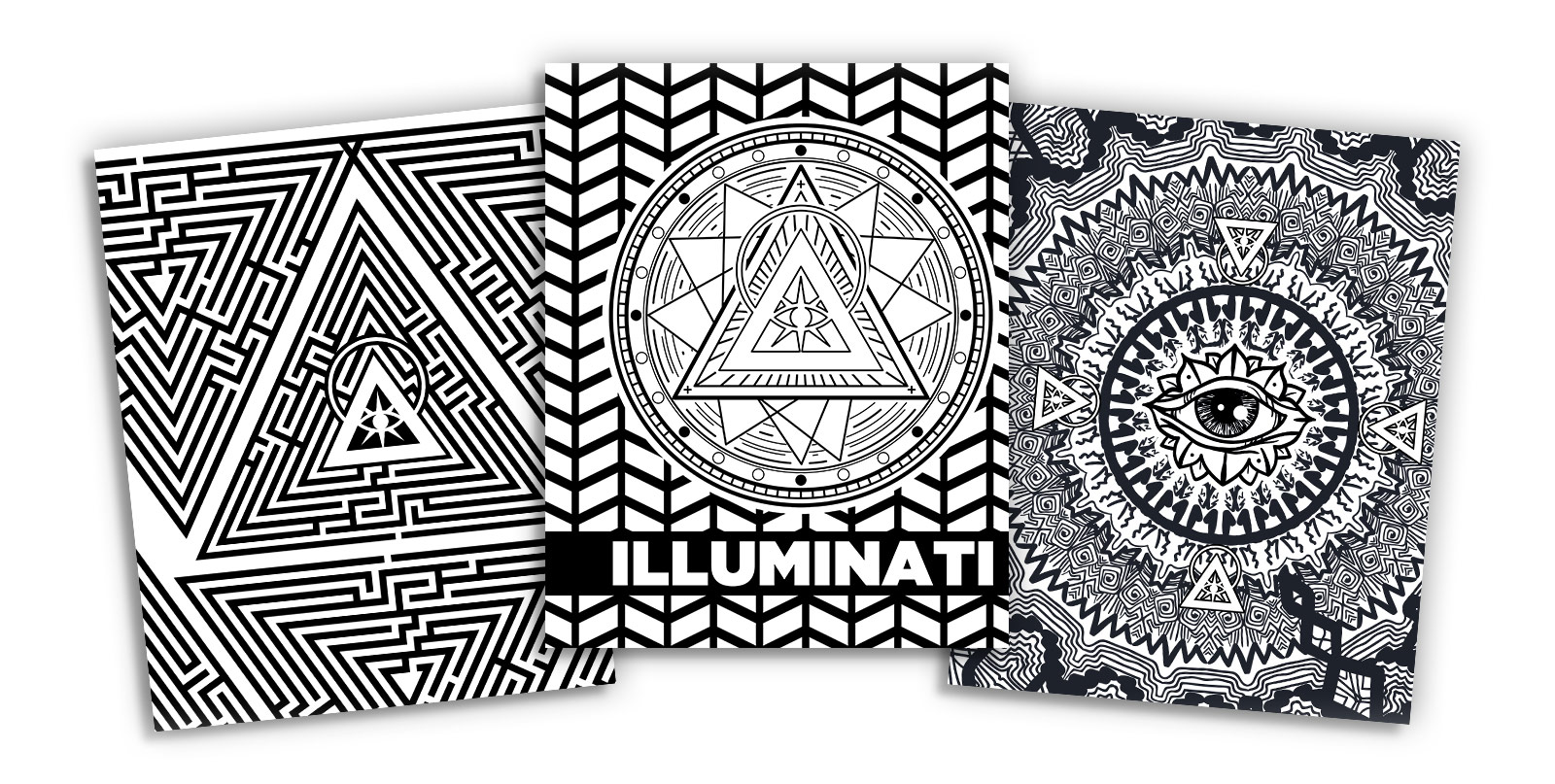 This special collection features many versions of traditional Illuminati symbols including the Pyramid, the Eye, the Light, and the Eternal Circle — as well as a wide variety of mandalas, flourishes, and unique patterns that reflect the diversity of symbols found throughout human history.
In these pages, artists of all skill levels can find relaxation through the powerful relief of introspective meditation.

For centuries, artists have explored the esoteric mysteries of our universe by observing the cryptic symbols that appear throughout this planet. Many believe that the answers to life and existence are hidden behind ancient signs and emblems — a map imprinted across all living things — and that by focussing on these patterns, humans can be freed from their anxieties and find the directions that lead to their greatest joy and success.
Finally – in response to a multitude of requests — all people may take part in a modernization of this ritual. Though often intended for children, the practice of adding color to artwork has recently experienced a resurgence in adults. Researchers have shown that adult coloring books can have stress-reducing effects and meditative properties. Millions of adults have found peace in the motions of this simple pastime.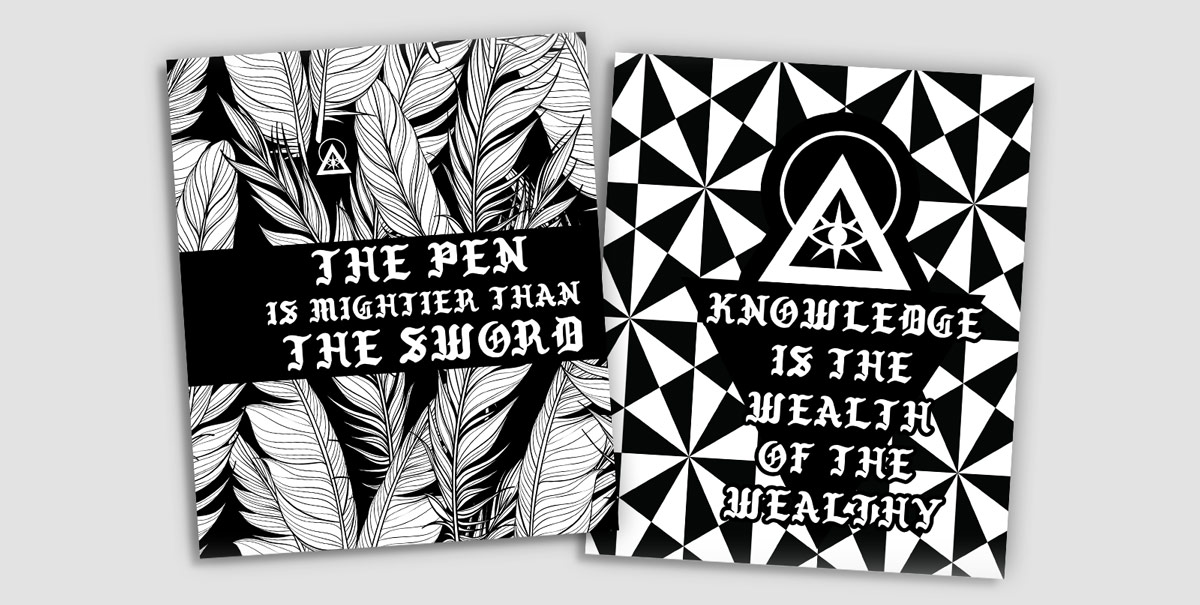 ABOUT ADULT COLORING BOOKS
"There's a self-soothing meditative benefit because you are doing the same motion over and over, especially with symmetrical drawings"
– Lina Assad Cates, board-certified art therapist, in the Washington Post
"Coloring has therapeutic potential to reduce anxiety, create focus or bring about more mindfulness […] Like meditation, coloring allows the brain to switch off other thoughts and focus"
– CNN
"New Zealand researchers say their study shows anxiety and depression may be reduced by colouring in for as little as 10 minutes a day."
– The Guardian
Proceeds from Illuminatiam publications go to the designers, illustrators,
editors, printers, and delivery agents involved in its production.